크리스찬 순례 코스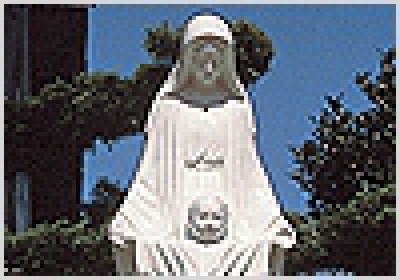 오무라 시내의 크리스찬 시적을 둘러싸는 코스

天正遣欧少年使节彰显之像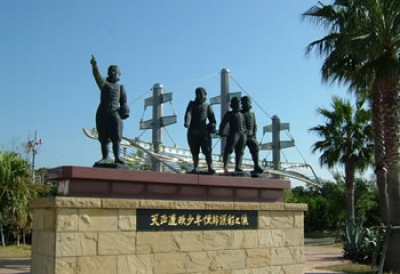 Kirishitan (Christian) daimyos, such as Omura Sumitada, Otomo Sorin and Arima Harunobu, sent 4 teenagers to Rome in order to let them learn Christian culture and introduce Japanese culture to Europe. The group brought back the advanced technology and knowledge such as the typography, and contributed the development of Japanese culture. The statues to commemorate those 4 boys were built on the 400th anniversary of their departure at the foot of Mishima Bridge leading to Nagasaki Airport.


别妻之石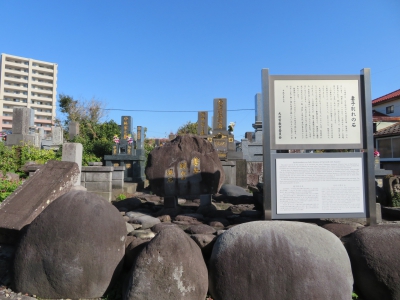 The prisoners said farewell to their families, drank water together (tradition for final parting), and were taken to the martyrdom. The stone wet with their tear is said to never be covered in moss.


本经寺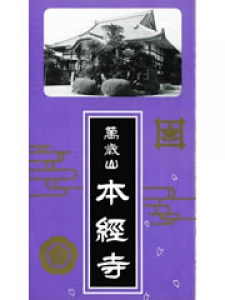 A pamphlet introducing Honkyo-Ji Temple.


狱门所迹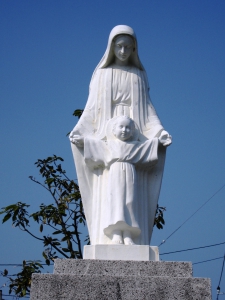 When the persecution of Christians (Kori Kuzure) happened, the heads of the martyrs were corned and displayed in public at this place for 20 days as a warning to others. Now a white Mary Immaculate statue is standing, praying for those who lost their lives a long time ago.


首塚迹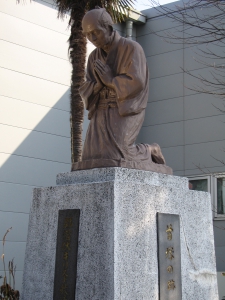 At the foot of a Japanese hackberry tree, 500m north of Dozuka Site, heads of 131 martyrs are said to have been buried. The heads and the bodies of the martyrs were buried separately because people were afraid of those body parts connected again through the Christian black art. Now, by the hackberry tree after several generations stands a monument for the martyrs.


胴塚迹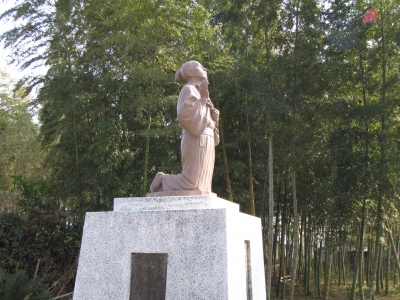 Dozuka Site is located in the west side of the National Route in Sakurababa. The bodies of 131 martyrs were buried in two places. There is a bronze statue of prayer standing 150m south of the site.


放虎原殉教地(斩刑所迹)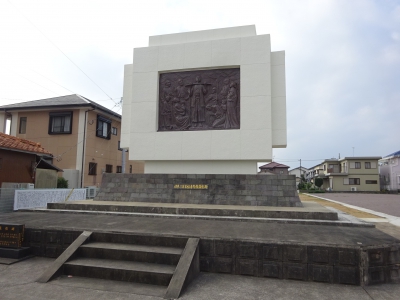 Hokobaru Martyrdom Site, located in the right side of Omura Technical High School, was the place where 131 Kirishitans were executed all at once. There is a big monument with a sheet copper relief standing there.


森林公园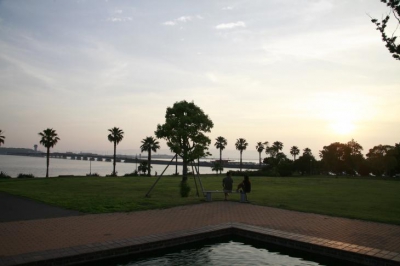 At 4.8-hectare Morizono Park, you can feel the sea breeze and enjoy the scenery of the airport and sunset. Some interesting events such as food festivals and outdoor lives are held. Also, Midori-no Fureai Kan Park Building is used for events related to gardening and green projects.
地图